The Reckoners
Based on the book series by Brandon Sanderson, The Reckoners is a co-operative board game that allows 1-6 players to take on the roles of the novels' protagonists and work together to save the city of Newcago. Players must defeat Steelheart and other ruthless 'Epics' – the equivalent of supervillains – that each have unique, game-impacting abilities. Players must cooperate and decide how to resolve these competing priorities to eliminate Epics, save Newcago, and ultimately win the game. How, when, and where players act will determine victory or failure.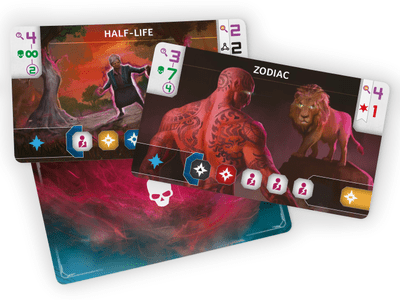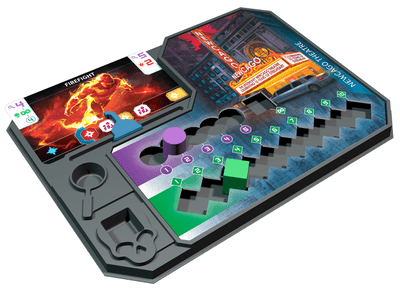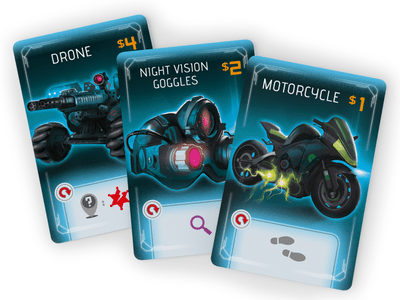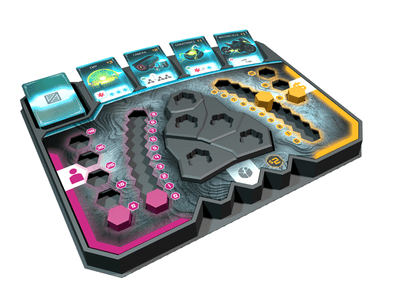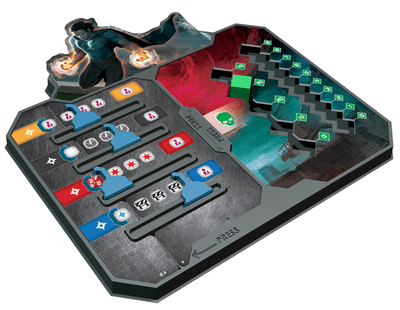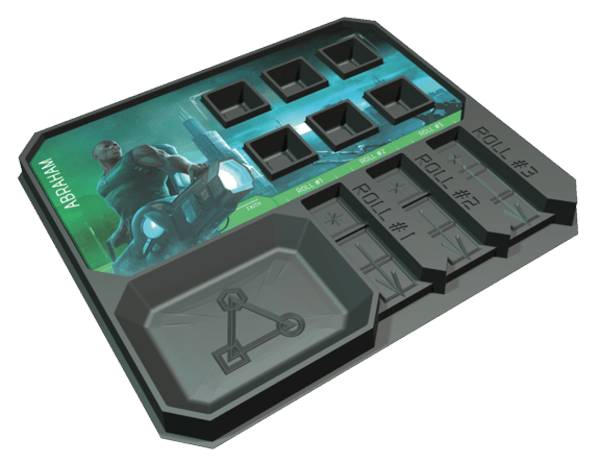 ---
How Do You Play?
The Reckoners board game utilizes a simultaneous dice rolling and re-rolling mechanism, so that all players are performing their turns at the same time. The dice results determine your available actions. Over the course of the game, players will be able to acquire new dice, improve their dice results with Equipment Cards, and earn Plan Tokens to perform extra actions. In order to win, the players must discover Steelheart's weakness and defeat him before the population of Newcago is destroyed.
Steelheart, Newcago Enforcement, and other Epics will respond to the players with actions of their own. Each Epic possesses a different array of actions that symbolize their powers, and the players must deal with numerous Epics scattered throughout Newcago in order to be successful. In addition, Steelheart will move around each turn wreaking havoc, deploying Enforcement, and transforming the city into impassable steel. Choose your actions wisely and work as a team to save Newcago.

Tips & Tricks
The Reckoners board game is meant to be challenging. Even using the Easy rules, you may find yourself defeated by Steelheart. But fear not! Here are some tips and tricks to help you save Newcago.